CD Track List
1. 玩美 Pulchritude
2. 舞孃 Dancing Diva
3. 馬德里不思議 A Wonder In Madrid
4. 假裝 Pretence
5. 唇唇欲動 Attraction Of Sexy Lips
6. 心型圈 Love In The Shape Of A Heart
7. 離人節 Heartbreaking Day
8. Mr.Q
9. 乖乖牌 Nice GUy
10. 最終話 The Finale
11. 開場白 The Prologue

Pre-Order Gift
1.不可思議2006 Jolin最強全新專輯3首主打 (90秒版本搶先試聽CD)
2. Close-up Jolin蔡依林56頁最私密寫真
(由蔡依林身邊最親密的長期工作伙伴私下拍攝 從未曝光照片 首次大公開 你從來沒看過的蔡依林)
Product Name: Dancing Diva (Pre-Order Version 1)
Release Date: 19/05/2006
Publisher: EMI Capitol Music
Other Information: 1 CD + Pre-Order Gift (1 CD + 56 Pages Photobook)
---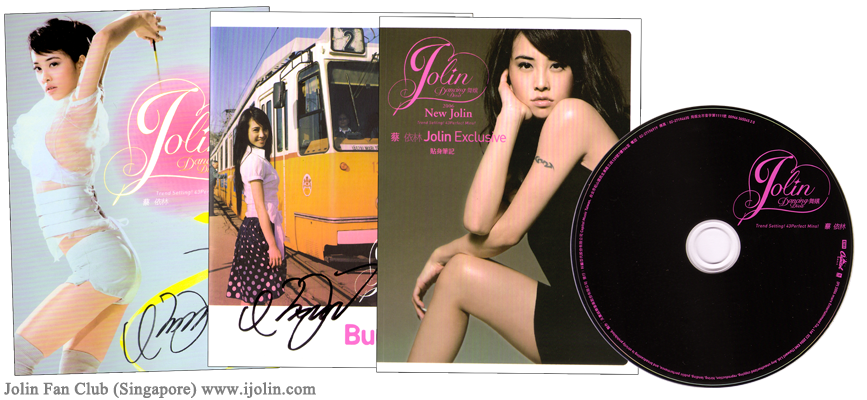 CD Track List
1. 玩美 Pulchritude
2. 舞孃 Dancing Diva
3. 馬德里不思議 A Wonder In Madrid
4. 假裝 Pretence
5. 唇唇欲動 Attraction Of Sexy Lips
6. 心型圈 Love In The Shape Of A Heart
7. 離人節 Heartbreaking Day
8. Mr.Q
9. 乖乖牌 Nice GUy
10. 最終話 The Finale
11. 開場白 The Prologue

Product Name: Dancing Diva (Pre-Order Version 2)
Release Date: 19/05/2006
Publisher: EMI Capitol Music
Other Information: 1 CD + Pre-Order Gift (Date with Budapest" Photobook + Jolin Exclusive 貼身筆記本)
---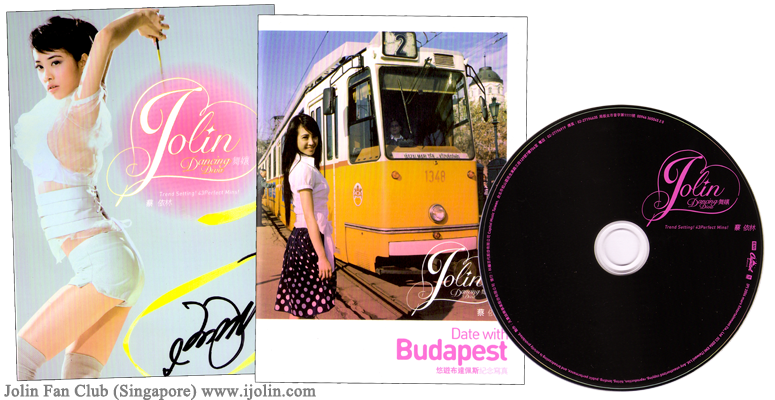 CD Track List
1. 玩美 Pulchritude
2. 舞孃 Dancing Diva
3. 馬德里不思議 A Wonder In Madrid
4. 假裝 Pretence
5. 唇唇欲動 Attraction Of Sexy Lips
6. 心型圈 Love In The Shape Of A Heart
7. 離人節 Heartbreaking Day
8. Mr.Q
9. 乖乖牌 Nice GUy
10. 最終話 The Finale
11. 開場白 The Prologue

Product Name: Dancing Diva (1st Edition)
Release Date: 12/05/2006
Publisher: EMI Capitol Music
Other Information: 1 CD + "Date with Budapest" Photobook + Limited edition Singapore EXCLUSIVE version's poster.
---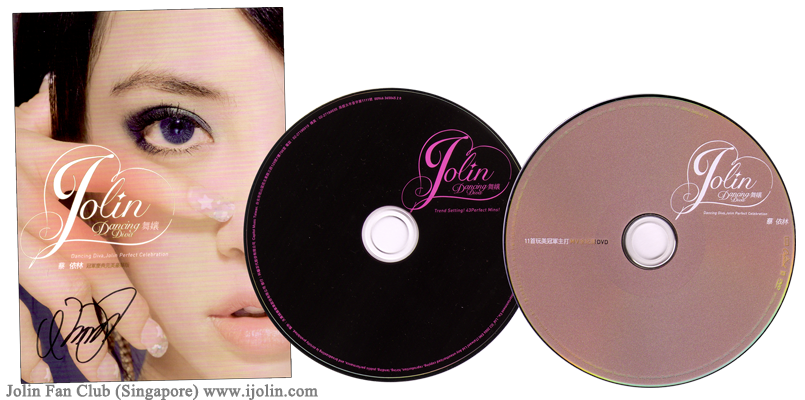 CD Track List
1. 玩美 Pulchritude
2. 舞孃 Dancing Diva
3. 馬德里不思議 A Wonder In Madrid
4. 假裝 Pretence
5. 唇唇欲動 Attraction Of Sexy Lips
6. 心型圈 Love In The Shape Of A Heart
7. 離人節 Heartbreaking Day
8. Mr.Q
9. 乖乖牌 Nice GUy
10. 最終話 The Finale
11. 開場白 The Prologue

DVD Track List
(11首完整MV DVD)
1. 玩美 Pulchritude
2. 舞孃 Dancing Diva
3. 馬德里不思議 A Wonder In Madrid
4. 假裝 Pretence
5. 唇唇欲動 Attraction Of Sexy Lips
6. 心型圈 Love In The Shape Of A Heart
7. 離人節 Heartbreaking Day
8. Mr.Q
9. 乖乖牌 Nice GUy
10. 最終話 The Finale
11. 開場白 The Prologue

Product Name: Dancing Diva Jolin Perfect Delebration (2nd Edition)
Release Date: 13/07/2006
Publisher: EMI Capitol Music
Other Information: 1 CD + 1 DVD
Product Highlight
Dancing Diva is Jolin's first album in Capitol Music. A thick J-Style flavour could be seen in this album as Jolin has been contributing her ideas throughout this album, from the fashion, to the music and even to the music videos. Besides giving Jolin a huge space for the creativity and talent, Capitol Music has done their best in providing Jolin with all the resources that she need for this impressive album. This debut is definitely what every Jolin fan is looking forward to. If you have ever doubt the legendary Mando-pop Princess' talent, this album will definitely proof you wrong
---